HANNAH 2nd Project meeting (online)
On the 23rd of June at 12:00 the partners of the "HANNAH – Challenging and Debunking Antisemitic Myths" project met online instead of meeting in Krakow due to still existing travel restrictions.
Hopefully we will be able to meet-up in Krakow in September, where we will be hosted by the Galicia Jewish Museum, which is organizing the meeting!
Nevertheless partners actively discussed the progress of their work today, such as further developments of the content of the Training Programme for the face-to-face seminars, designed by the Εβραϊκό Μουσείο Ελλάδος – Jewish Museum of Greece, preparation of the Educational Graphic Novel Digital (Terraforming) as well as the Repository of Antisemitic Narratives, which aims to deliver specifications for the antisemitic narratives and corresponding debunking responses and which guidelines were developed by Terraforming.org and will be designed by ReadLab, the documentary film, which is coordinated by Jugend- & Kulturprojekt e.V., further plans for the 30 Oral History Interviews whose specifications were designed by the Εβραϊκό Μουσείο Ελλάδος – Jewish Museum of Greece and to which we look forward to, the website of HANNAH project https://hannah-project.eu/ which has been designed and developed by ReadLab and which we will soon be available for you in all partners languages and next activities of dissemination, which are coordinated by Centropa.
We are looking forward to our next transnational partners' meeting which will take place in July!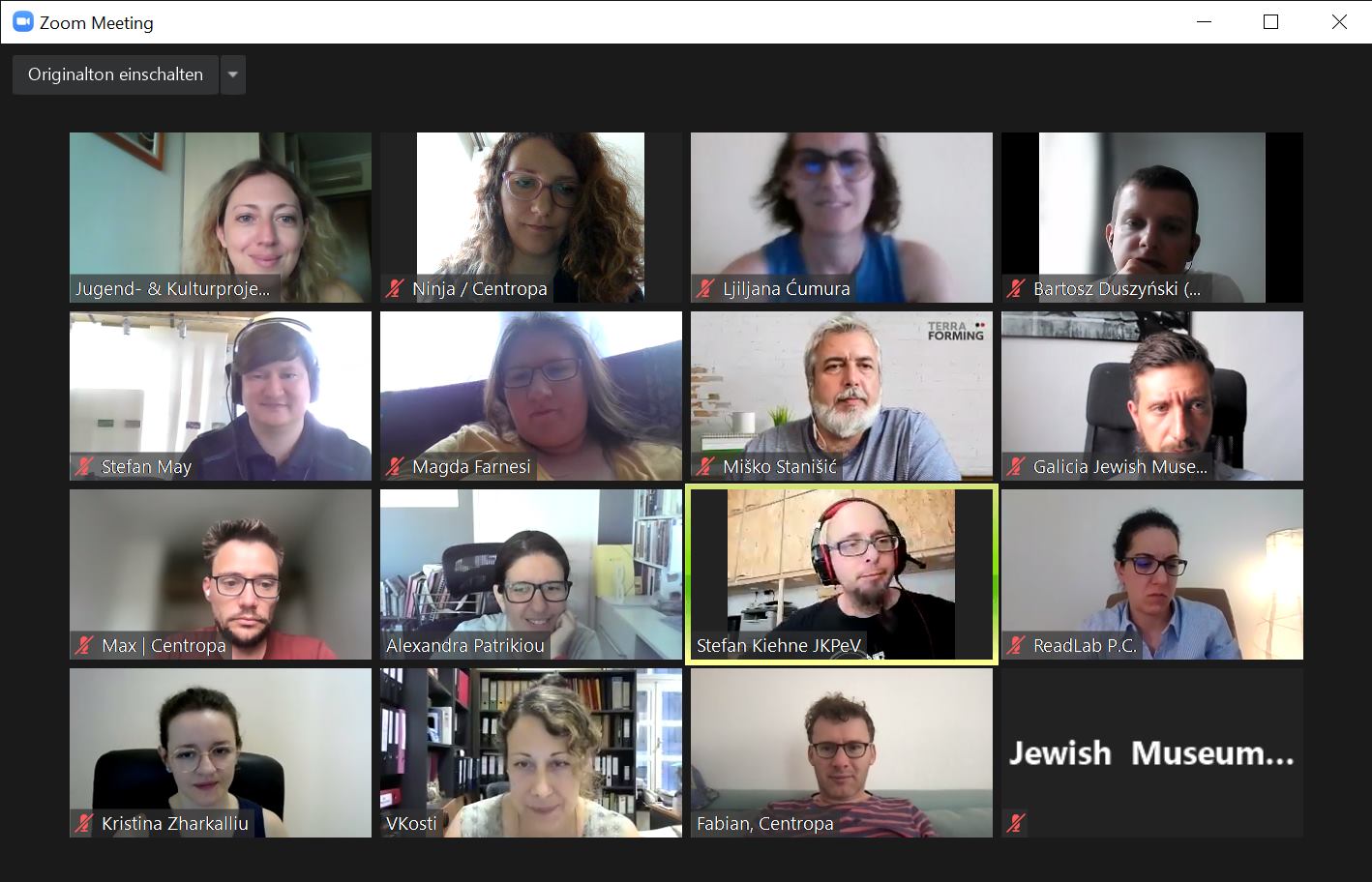 .
**The HANNAH project is co-funded in the framework of the @EuropeanCommission Rights, Equality and Citizenship Program (2014 – 2020).