HANNAH 2. Projekttreffen (online)
Am 23. Juni um 12:00 Uhr trafen sich die Partner des Projekts "HANNAH – Challenging and Debunking Antisemitic Myths" online, anstatt sich aufgrund noch bestehender Reisebeschränkungen in Krakau zu treffen.
Wir hoffen, dass wir uns im September in Krakau sehen können, wo wir vom Galizischen Jüdischen Museum, das das Treffen organisiert, empfangen werden!
Dennoch diskutierten die Partner heute aktiv den Fortschritt ihrer Arbeit, wie zum Beispiel: die inhaltliche Weiterentwicklung des Schulungsprogramms für die Präsenzseminare, das vom Εβραϊκό Μουσείο Ελλάδος – Jüdisches Museum Griechenland konzipiert wurde, die Erstellung der Pädagogischen Graphic Novel (Terraforming) sowie das Digitale Archiv Antisemitischer Narrative, das Spezifikationen für antisemitische Narrative und entsprechende Gegenantworten liefern soll und dessen Richtlinien von Terraforming.org entwickelt wurden und das von ReadLab designt wird, der von Jugend & Kulturprojekt e.V., koordinierte Dokumentarfilm und weitere Pläne für die 30 Oral History Interviews, deren Spezifikationen vom Εβραϊκό Μουσείο Ελλάδος – Jüdisches Museum Griechenland entworfen wurden und auf die wir uns freuen, die Website des HANNAH-Projekts https://hannah-project.eu/ die von ReadLab entworfen und entwickelt wurde und die wir in Kürze in allen Partnersprachen zur Verfügung stellen werden und nächste Schritte der Öffentlichkeitsarbeit, die von Centropa koordiniert wird.
Wir freuen uns auf unser nächstes transnationales Partnertreffen im Juli!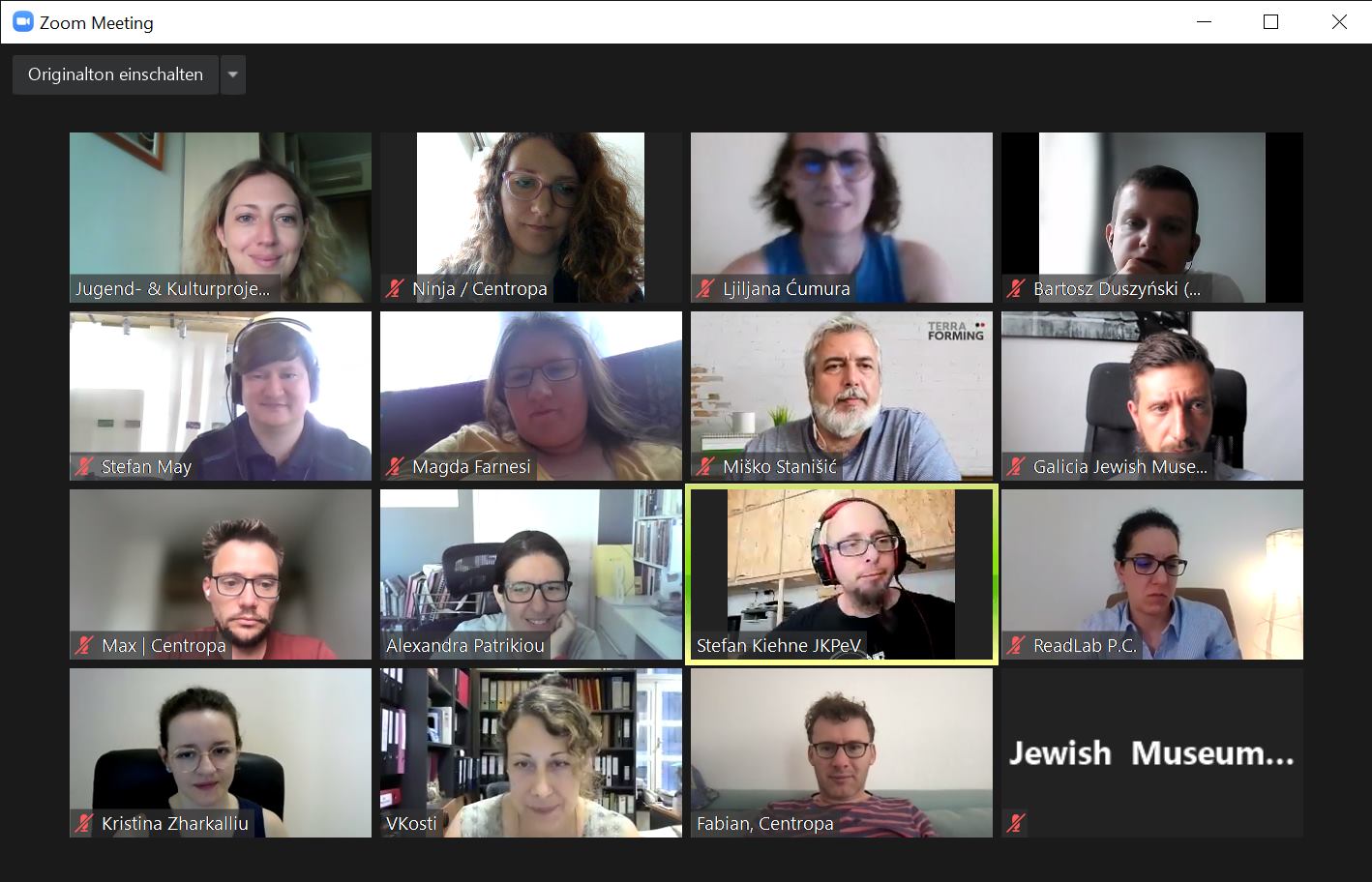 .
**The HANNAH project is co-funded in the framework of the @EuropeanCommission Rights, Equality and Citizenship Program (2014 – 2020).