HANNAH 2nd Project meeting (online)
23. juna u 12:00, partneri na projektu HANNAH sastali su se online umesto u Krakovu zbog još uvek postojećih ograničenja putovanja.
Nadamo se da ćemo se sastati u septembru u Krakovu, gde će nas ugostiti Muzej Galicijskih Jevreja, koji organizuje sastanak!
Ipak, partneri su aktivno raspravljali o napretku svog dosadašnjeg rada, poput daljeg razvoja sadržaja programa obuke za seminare licem u lice, koje je osmislio Jevrejski muzej Grčke, pripremi Edukativne grafičke novele u digitalnom obliku (Terraforming), kao i o Digitalnom repozitorijumu antisemitskih narativa, koji za cilj ima da dostavi specifikacije za antisemitske narative i odgovarajuće odgovore na njih. Smernice za repozitorijum je razvio Terraforming.org, a dizajniraće ih ReadLab,. Razgovarali smo i o dokumentarnom filmu, kojim koordinira Jugend - & Kulturprojekt eV, daljim planovima za 30 intervjua za usmena svedočanstva čije je specifikacije dizajnirao Jevrejski muzej Grčke, veb stranici projekta HANNAH https://hannah-project.eu/ koju je dizajnirao i razvio ReadLab i koji će uskoro biti dostupan za vas na svim jezicima partnera i aktivnostima koje se odnose na disiminaciju, koju koordinira Centropa.
Radujemo se sledećem sastanku partnera koji će se održati u julu!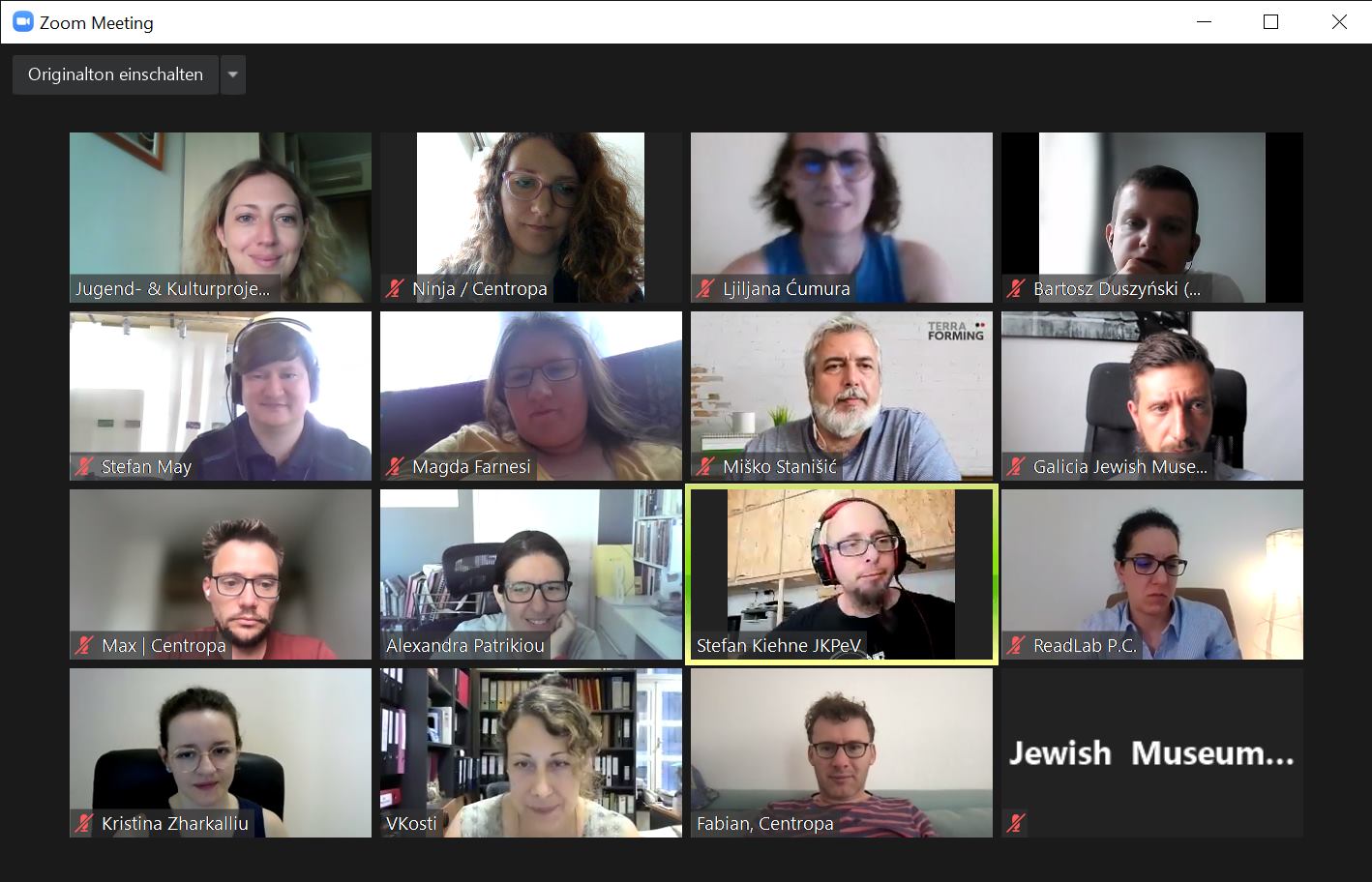 .
**The HANNAH project is co-funded in the framework of the @EuropeanCommission Rights, Equality and Citizenship Program (2014 – 2020).