HANNAH 2. spotkanie projektowe (online)
23 czerwca o godzinie 12:00 partnerzy projektu "HANNAH - Challenging and Debunking Antisemitic Myths" spotkali się online, bez możliwości spotkania w Krakowie, ze względu na wciąż istniejące ograniczenia w podróżowaniu.
Mamy nadzieję, że uda nam się spotkać w Krakowie we wrześniu, gdzie gościć nas będzie Żydowskie Muzeum Galicja, które jest będzie organizatorem spotkania!
Pomimo tego, partnerzy aktywnie dyskutowali o postępach swojej pracy, takich jak dalszy rozwój treści Programu Szkoleniowego dla seminariów bezpośrednich, opracowanego przez Εβρακϊκό Μουσείο Ελλάδος - Jewish Museum of Greece, przygotowanie Educational Graphic Novel Digital (Terraforming), jak również Repozytorium Narracji Antysemickich, które ma na celu dostarczenie danych odnośnie narracji antysemickich i odpowiadających im sposobów reagowania i dezawuowania, a którego wytyczne zostały opracowane przez Terraforming. org i zostaną zaprojektowane przez ReadLab; film dokumentalny, którego koordynatorem jest Jugend- & Kulturprojekt e.V, dalsze plany dotyczące 30 wywiadów ustnych, których specyfikację opracowało Εβραϊκό Μουσείο Ελλάδος - Jewish Museum of Greece i na które czekamy z niecierpliwością, strona internetowa projektu HANNAH https://hannah-project.eu/, która została zaprojektowana i opracowana przez ReadLab i która wkrótce będzie dostępna we wszystkich językach partnerów oraz kolejne działania upowszechniające, które koordynuje Centropa.
Z niecierpliwością czekamy na nasze kolejne międzynarodowe spotkanie partnerów, które odbędzie się w lipcu!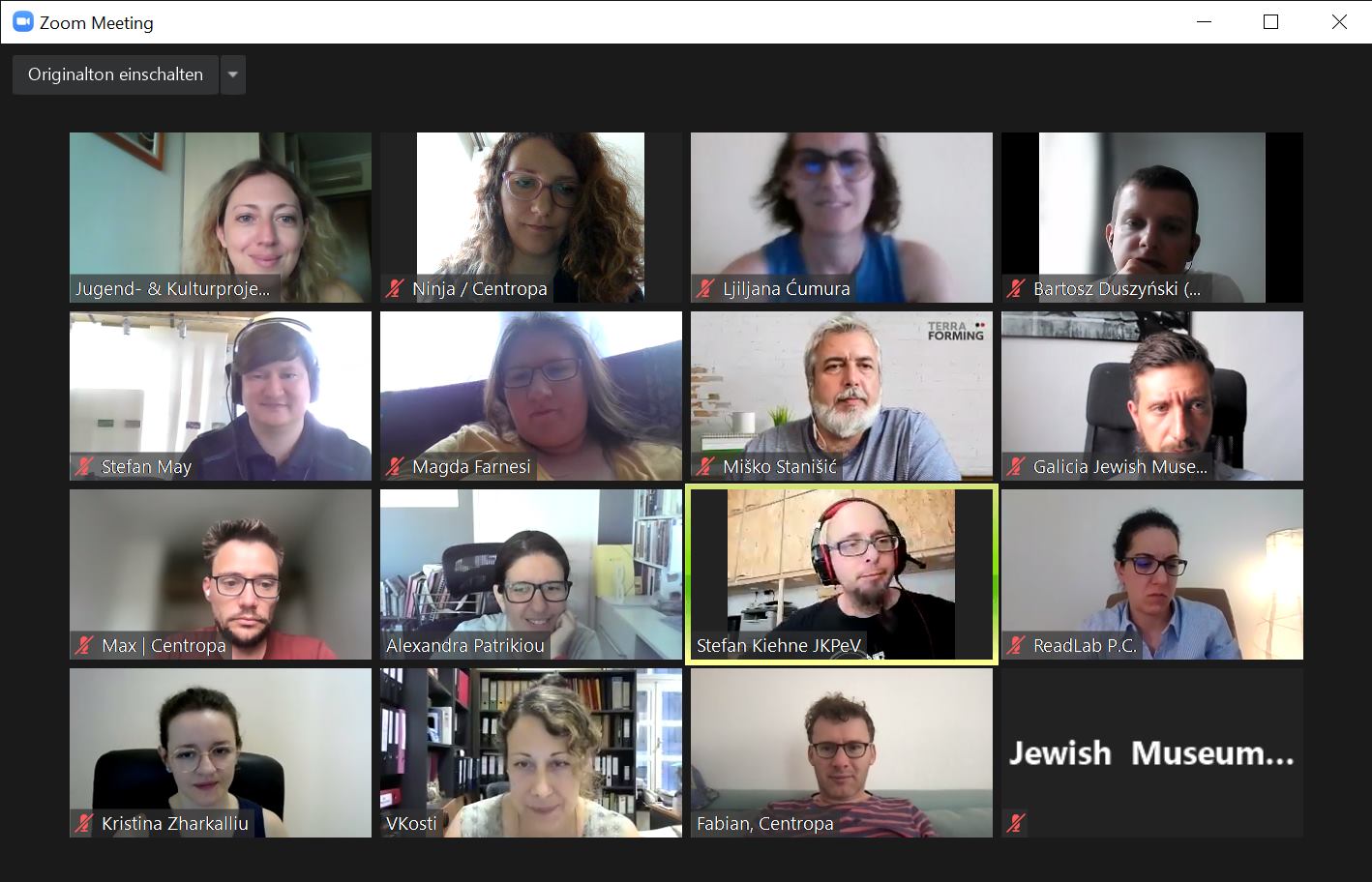 .
**The HANNAH project is co-funded in the framework of the @EuropeanCommission Rights, Equality and Citizenship Program (2014 – 2020).